Agriculture Division Services
Farm Investments
Farms generate income and offer stable yields; add diversification benefits to a multi-asset portfolio; have low-correlation to other asset classes and are an excellent inflation hedge.
A farm can be acquired either through a direct- or indirect investment. Blue Harvest will coordinate the acquisition process.
We source farms in mature markets, especially in Denmark and Northern Europe, and only in countries that are net exporters of agricultural products.
We make sure that all farms we propose respect:
Sustainable farming methods

Local and international conventions and laws

Strict animal welfare standards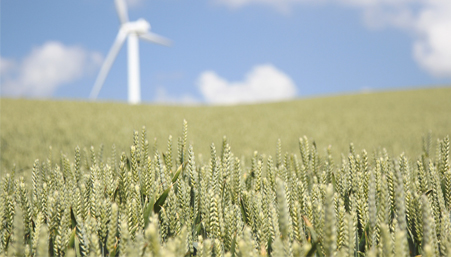 Farm Management
Blue Harvest offers comprehensive farm management services:
Accounting and auditing

Legal issues

Finding and managing tenants of land and buildings

Renovation and maintenance services
A dedicated team of agricultural specialists, lawyers, and advisors will ensure the smooth and compliant operation of your farm investment.
Denmark, a politically and financially stable EU country has a strong currency and a robust economy with an AAA S&P rating.
The favorable farming climate, the strong and progressive agriculture tradition and the fact that it is a net exporter of agricultural products add substance to the investment rationale.
Furthermore, land prices have dropped over 40% since the highs of 2008, while new legislation has made it possible for foreigners to purchase farms.
Often, great investment opportunities may lie closer than you imagine.